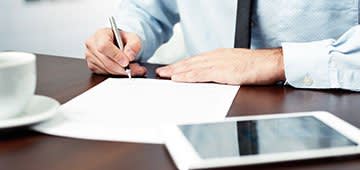 GET RESULTS WITH SOUND LEGAL COUNSEL
The outcome of your case can depend on having the right attorney guiding you through your legal issue. As an experienced litigator that has been practicing law since 1984,
you can depend on JD Masur Attorney at Law for sound counsel and active representation for the legal matter you are facing.
RETAIN COMPREHENSIVE PERSONAL LEGAL SERVICES
Estate planning, trusts, and guardianship

Regulatory compliance and licensure

Personal injury and product liability

Wrongful termination & emplyment legal matters
ENSURE THAT YOUR LEGAL RIGHTS AND OPTIONS ARE PROTECTED
Warranty and Lemon Law

Insurance claims

Insurance coverage denial disputes
DON'T FACE LEGAL ISSUES ALONE! SECURE SOLID LEGAL REPRESENTATION
The stress of a pending legal issue created by not knowing where to turn can be overwhelming. Build a strong case with the right attorney fighting hard on your side. Find relief from the anxiety of the unknown - contact JD Masur Attorney at Law to set up your initial consultation today.
MAKE A PLAN FOR YOUR FUTURE
Ensure that what you have built with a lot of hard work will be protected with proper business planning techniques. Facing the future doesn't have to be scary when you have an experienced and knowledgeable attorney guiding you through the process. Making your plan will be hassle-free with our over 30 years of experience.
You can depend on receiving the personal attention you need with us, whether you require comprehensive estate planning, trusts to be set up, or want to establish your final wishes for the guardianship of your children.